"Here, read this," said Jos Reinders. I received the brochure 'Your initiative does not match our framework. And what should we do now?' A guide from the Province of Limburg, VKKL, Synthesis and the Municipality of Peel en Maas, with questions for and by residents' initiatives, in terms of involvement, support and accountability. And about laws and regulations, of course. "That is bothering us in Gebrookerbos, too", he said.
Jos Reinders is the brooker for residents' initiatives and institutions for the Heerlen-North area. He supports citizens in making their dreams and ideas come true. As with the Dobbeltuin above or one of the other 60 (!) initiatives that citizens have presented to the project team Gebrookerbos. Since 2014, half of these have been realized by the residents, with the support of the brooker and account managers of the Municipality of Heerlen (see below).
The brooker also has the task to share knowledge and experiences about Gebrookerbos, or to bring examples from outside to Heerlen. The third task is so-called engagement marketing: making connections, setting up sustainable collaborations and transferring 'sparks of inspiration'.
Gebrookerbos is much more than a collective term for an dynamic area. It is a specific method of challenging and activating citizens. The method will be investigated in the period 2016 to 2020 by Neimed, Limburg's knowledge hub for demographic change. The aim is to gain insight into the effectiveness and applicability of the method, which may be important for other shrinking regions.
In addition to the brooker Jos Reinders, the method consists of a website and Facebook page, a Gebrookerbos Academy for initiators, a Gebrookerbos Fund and a team of account managers.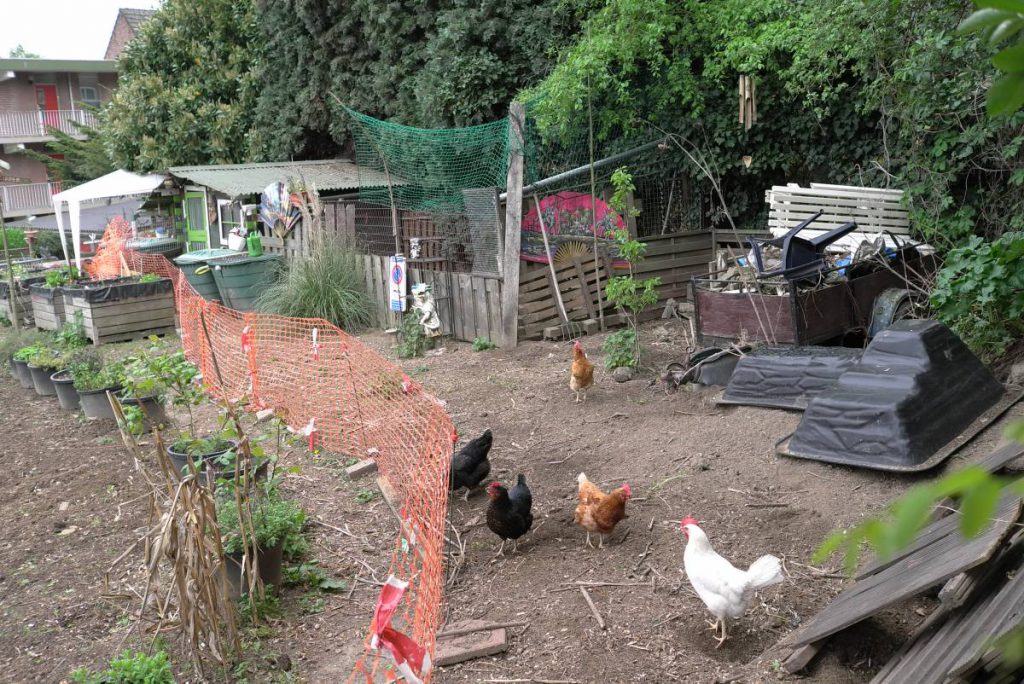 The Municipality of Heerlen has chosen to work with account managers, i.e. civil servants from various departments, who are linked on a 1:1 basis to a citizens' initiative. The account managers are the person to contact for the initiators and they are responsible for brief lines of communication. They facilitate the initiators in all aspects of municipal practice, such as permits and contracts.
Every initiative is different and requires customized support to realization. Therefore, no standard procedure is used. "If solution A doesn't work, we have 25 letters left," Jos tells me while he's tinkling the metal letterbox. It makes me quite happy.
Something that also makes me happy – all those residents' initiatives came about without a big promotion campaign. Just take your idea to Jos and together figure out how to do it. Just how easy can you get it? I had a peek at the Forgotten Vegetable Garden (Vergetengroenten-tuin), an initiative of volunteers of the Soek Kringloop on a neglected piece of land. Now a rich vegetable garden with chickens and ducks against the snails. "A nice bunch of people do this" Jos said with a wink.
You may find the Gebrookerbos walking and cycling guide (NL) hier, it is really worth a visit.